Privacy Policy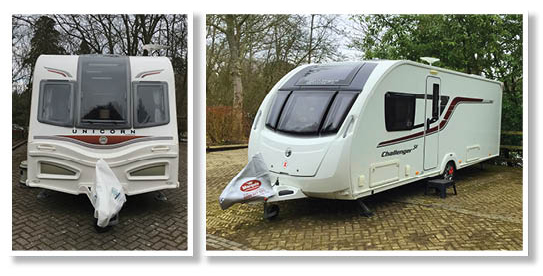 Privacy Policy
Here at Complete Caravan Care we are committed to protecting and respecting your privacy. The following explains what data we collect and how it will be used.
The type of data we collect and use
If you become a customer, we will use your personal data for the reasons set out below. We will use it to manage your account and the service you have requested. The data will be collected directly from you during your booking. It may include data from you as either a personal or business customer, and may include:
Full name and personal details including contact information. This may include your home address, a storage location or business address (known as "Job Address"), address history, email address and both home and mobile telephone numbers.
Records of products supplied by us.
Records of services provided by us, or bookings made directly with us.
Records of caravans/motorhomes or other leisure vehicles that have been maintained by us.
How will we use any information we store about you?
We will use your personal data as necessary to administer your account, relevant to the servicing and maintenance of your leisure vehicle.
From time to time we might like to contact you to remind you when a service is due, or to confirm a pre-arranged appointment.
Sharing of your personal data
It may be necessary to share your data in certain circumstances:
If parts/materials have been arranged for delivery direct to you
To other organisations as required to maintain warranty contracts on leisure vehicles or on parts supplied
To validate a guarantee on parts supplied by us
If we restructure or sell our business, or its assets have a merger
We would never sell or share your details for marketing purposes
Data Retention Periods
Queries – We will retain your personal data as long as necessary to deal with your queries
Claims – We will retain your personal data as long as necessary to deal with any claims against us
We will retain your data after a service has been provided based on regulatory requirements
Your rights under Data Protection Law
Under data protection law you have the following rights.
The right to be informed about processing of your personal data
The right to have your personal data corrected if it is inaccurate
The right to object to processing of your personal data
The right to restrict processing of your personal data
The right to have your personal data erased (also known as the right to be forgotten)
The right to request access to your personal data and how it is processed